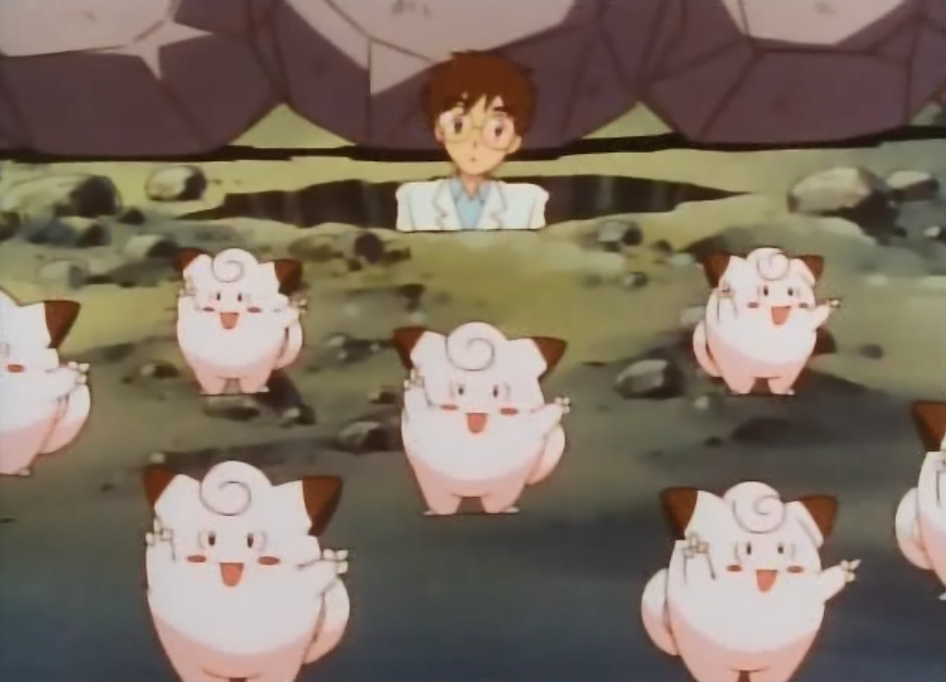 Last time: Ash got a badge via pity.
Okay I just started this episode and before I watch it I'm gonna call the "Who's that Pokémon?" being Clefairy. That's right – before it even shows up in the episode, because that's how much of a Pokémon expert I am. 
The episode begins with Ash and company coming across a poor scientist being attacked by a bunch of Zubat's. He then takes a moment to have his Pokédex analyse the Zubat's rather than, you know, help the poor guy being assaulted. What a jerk! Seymour The Scientist (he would seem to have us believe The Scientist is his surname but I am dubious, in fact he insisted he was a scientist so much that I'm beginning to think he was lying) didn't seem to mind though, he thanked Ash profusely.
♪Clefairy♪
♪Clefairy♪
♪Clefairy♪
♪Clefairy♪
♪Clefairy♪
♪Clefairy♪
♪Clefairy♪
♪Clefairy♪
♪Clefairy♪
♪Clefairy♪
You know even without the back and forth swaying of the Clefairy's Metronome – just them harmonically saying their name in unison would be enough to lure you into a trance.
And then a bunch evolved into Clefable!
♪Clefable♪
♪Clefable♪
♪Clefable♪
♪Clefable♪
♪Clefable♪
♪Clefable♪
♪Clefable♪
♪Clefable♪
♪Clefable♪
♪Clefable♪
This was a double Rocket episode. You gotta think they're short of ideas when they're just like "Let's have Team Rocket foiled TWICE in the same episode!"
Seymour The Scientist wants to live with the Clefairy for the rest of his life in hopes they take him to space. What are they going to do, build a rocket? The Moon Stone will suddenly grow wings and fly? What's he going to eat, rocks?
What a creep.
Stray Observations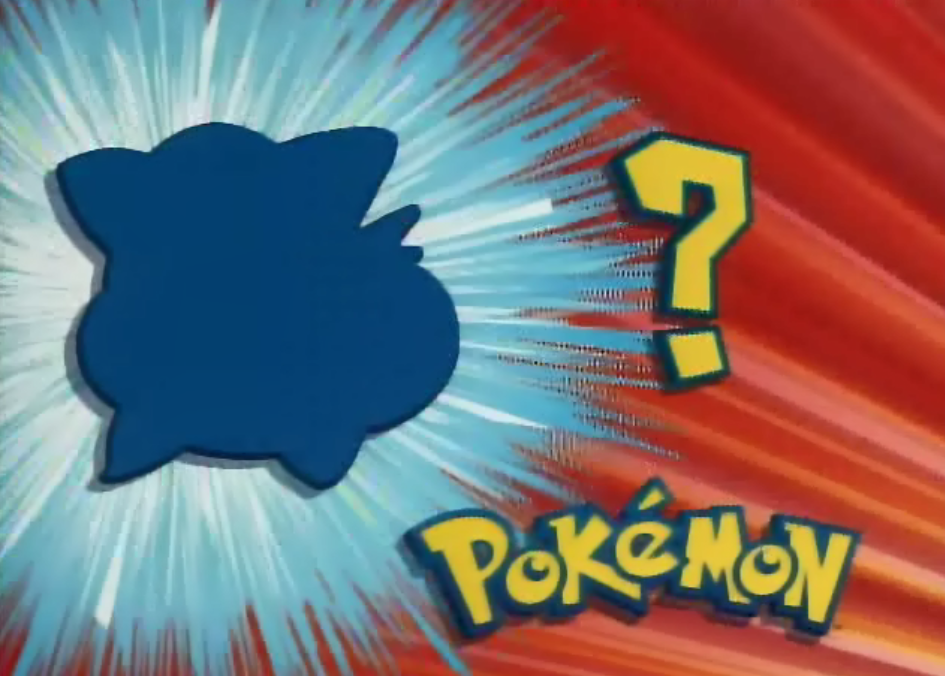 – Who's that Pokémon? YES! I CALLED IT! IT'S CLEFAIRY! I'M SO SMART! 
– During a battle with Meowth, Misty's Staryu squirts water into Meowth mouth until Meowth starts floating for a while. I'm pretty sure that's not science.
– I meant to mention this a couple of episodes back BUT THE PokéRap DEBUTED! I once promised to learn the PokéRap in full – I succeeded in learning the first and last verse. Someday… It is the greatest song of all time though. The literal best! 
– Nice little touch at the end of the episode, when Misty sees the sign for Cerulean City she's a little worried. A neat bit of subtle foreshadowing.